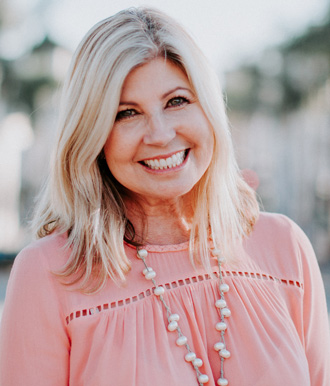 Meet Melody
Hello, my name is Melody O'Leary-Namikas. I have over 21 years of experience in the Real Estate industry, working with both buyers and sellers, and have been in the top 2% of Berkshire Hathaway agents nationally since 2014. I am a skilled negotiator with extensive knowledge of the Real Estate market here locally, ensuring that my clients get the best deal possible. I value communication and feel it is key to a successful transaction. As a Ventura native, I have a true passion for this City, and know it better than most.
Over the years I have learned that taking a listing and putting up a sign is the easy part; however, the value of my expertise is knowing how to navigate through the often times difficult and challenging process of escrow. I have always favored a hands-on approach in working with my clients and I am delighted when our relationship progresses from realtor-client to long-time friends. I'm proud to say that the majority of our business is the result of referrals from satisfied clients, friends and family. I apply honesty, integrity, ethics and diligence to every transaction.
My husband, Alex, is a local dentist and together we have four grown children and five grandchildren. One of our favorite shared interests is purchasing, refurbishing and reselling homes. My passion for interior design not only provides me with much personal enjoyment but also has proven to be an asset to my clients. I am able to help them maximize the value of their home without incurring the additional expense for a professional stager. In my free time I also enjoy gardening, searching Flea Markets for treasures and camping in our vintage Airstream trailer we call "Kitty."
I love what I do and will work hard to make your real estate dreams come true!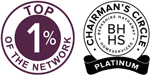 My awards include:
Top Team in the BHHS Ventura Office (2019)
Chairman's Circle Platinum Award, Top 1% of BHHS Agents Nationally (2018)
Chairman's Circle Gold Award, Top 2% of BHHS Agents Nationally (2014-2017, 2019)
Top 12 Agents in Ventura (2016)
#1 Agent in VTA BHHS Office (2014)
Good Rotarian of the Year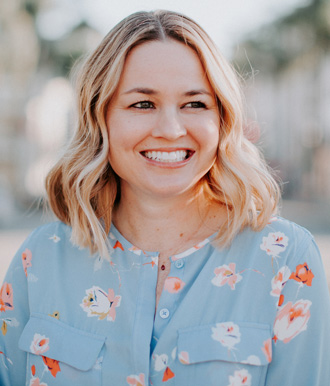 Meet Kaitlin
Hello, my name is Kaitlin Miller. I was also born and raised in Ventura, and love this city so much. I am a graduate of Cal Poly San Luis Obispo, where I majored in Business Marketing. After 10+ years working in the Advertising and Marketing industry as a VP, Senior Account Director managing Fortune 500 client's budgets and servicing their marketing needs, I decided to make the move to the Real Estate industry and have never looked back. I credit my background for giving me my strong ability to negotiate, creatively solve problems quickly and market our listings via cutting edge technology.
When not working, I enjoy spending time with my husband, son Jack (5) and daughter Molly (2.) I am an avid runner, love the beach and traveling. I also enjoy interior design and anything that involves creativity, including cooking, crafting and party planning.
With Melody being fortunate enough to have built such a strong local business for herself, I was able to come alongside her and bring my extensive customer service, marketing strategy and digital skills to help assist her. Together, we are a mother-daughter Real Estate Team offering unparalleled service. We bring our clients clarity throughout their transaction, organization and 24-7 accessibility. We pride ourselves on offering personable service which includes finding the perfect home to fit their needs, or selling their home at the best price possible. We LOVE what we do, love working together and would love to work with you!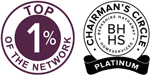 My awards include:
Top Team in the Ventura BHHS Office (2019)
Chairman's Circle Gold Award, Top 2% of BHHS Agents Nationally (2019)
Chairman's Circle Platinum Award, Top 1% of BHHS Agents Nationally (2018)